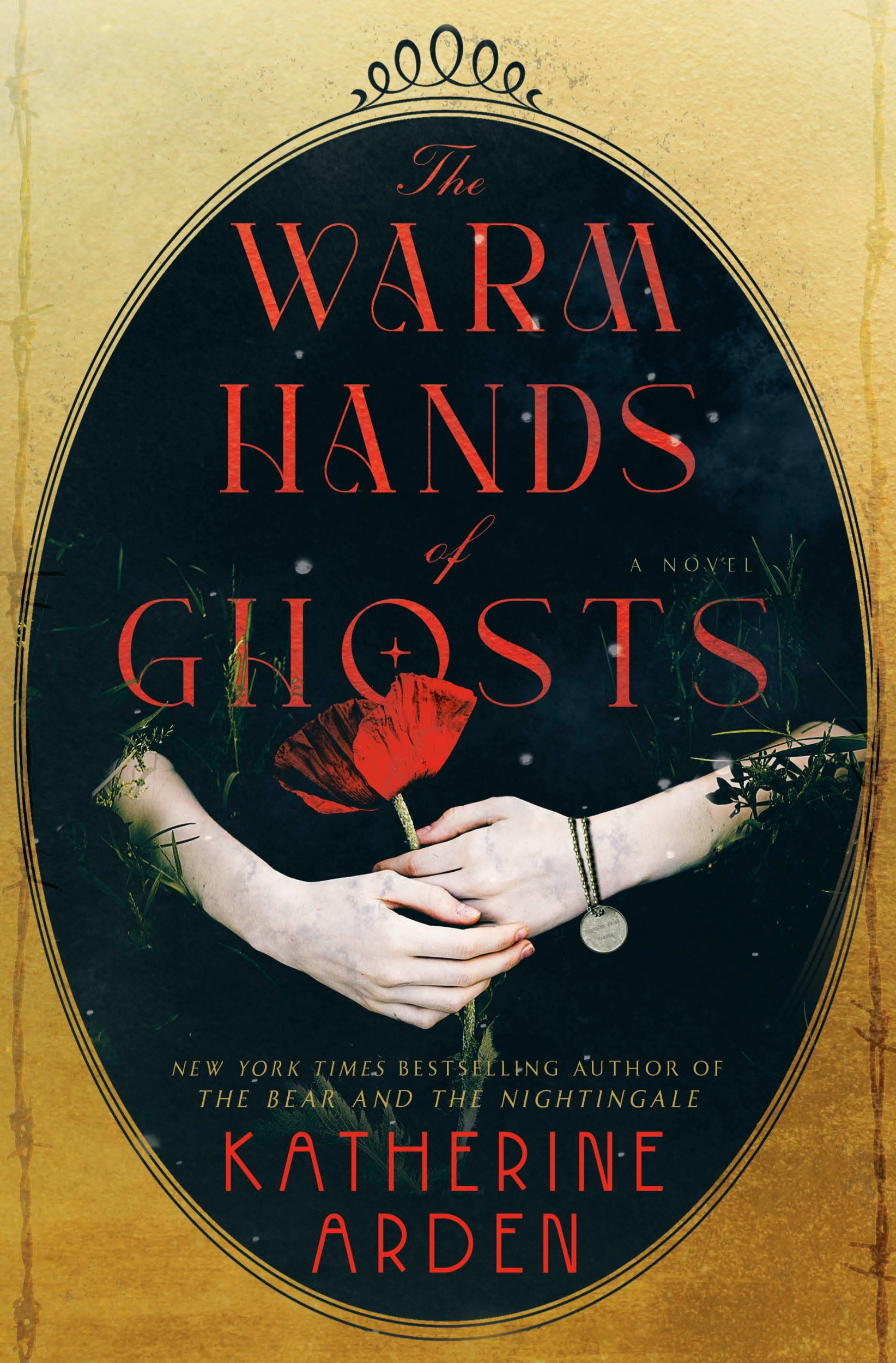 Historical Fantasy
The Warm Hands of Ghosts
Coming February 13, 2024
During the Great War, a combat nurse searches for her brother, believed dead in the trenches despite eerie signs that suggest otherwise, in this hauntingly beautiful historical novel with a speculative twist from the New York Times bestselling author of The Bear and the Nightingale.

January 1918. Laura Iven was a revered field nurse until she was wounded and discharged from the medical corps, leaving behind a brother still fighting in Flanders. Now home in Halifax, Canada, she receives word of Freddie's death in combat, along with his personal effects—but something doesn't make sense. Determined to uncover the truth, Laura returns to Belgium as a volunteer at a private hospital. Soon after arriving, she hears whispers about haunted trenches, and a strange hotelier whose wine gives soldiers the gift of oblivion. Could Freddie have escaped the battlefield, only to fall prey to something—or someone—else?

November 1917. Freddie Iven awakens after an explosion to find himself trapped in an overturned pillbox with an enemy soldier, a German by the name of Hans Winter—each of them grievously wounded. Against all odds, the two men form an alliance and succeed in clawing their way out. Unable to bear the thought of returning to the killing fields, especially on opposite sides, they take refuge with a mysterious man who seems to have the power to make the hellscape of the trenches disappear.

As shells rain down on Flanders, and ghosts move among those yet living, Laura's and Freddie's deepest traumas are reawakened. Now they must decide whether their world is worth salvaging—or better left behind entirely.
Praise for The Warm Hands of Ghosts
A marvellous novel. - ANTHONY HOROWITZ
A spectacular tour de force by one of my favorite authors, so wonderful and deep and haunting that you might well imagine it required a Faustian bargain of its own. - NAOMI NOVIK
Signed Editions
I've partnered with Pheonix Books in Burlington Vermont to make alternate editions of my books available for purchase. View the full selection of available signed, world, and special editions on their website.

For more info, be sure to check my Frequently Asked Questions or contact me for assistance.