The Warm Hands of Ghosts
The Warm Hands of Ghosts is Katherine's long-awaited fourth novel for adults and will be published in the US on February 13, 2024. It follows a World War One field nurse named Laura Iven who returns to the front to look for her missing brother in the waning months of the war. Five years in the writing, The Warm Hands of Ghosts was influenced by the real history of the First World War, and such diverse sources as Paradise Lost, the biblical apocalypse, and Gothic romance.
The dark country is empty. All the devils are here.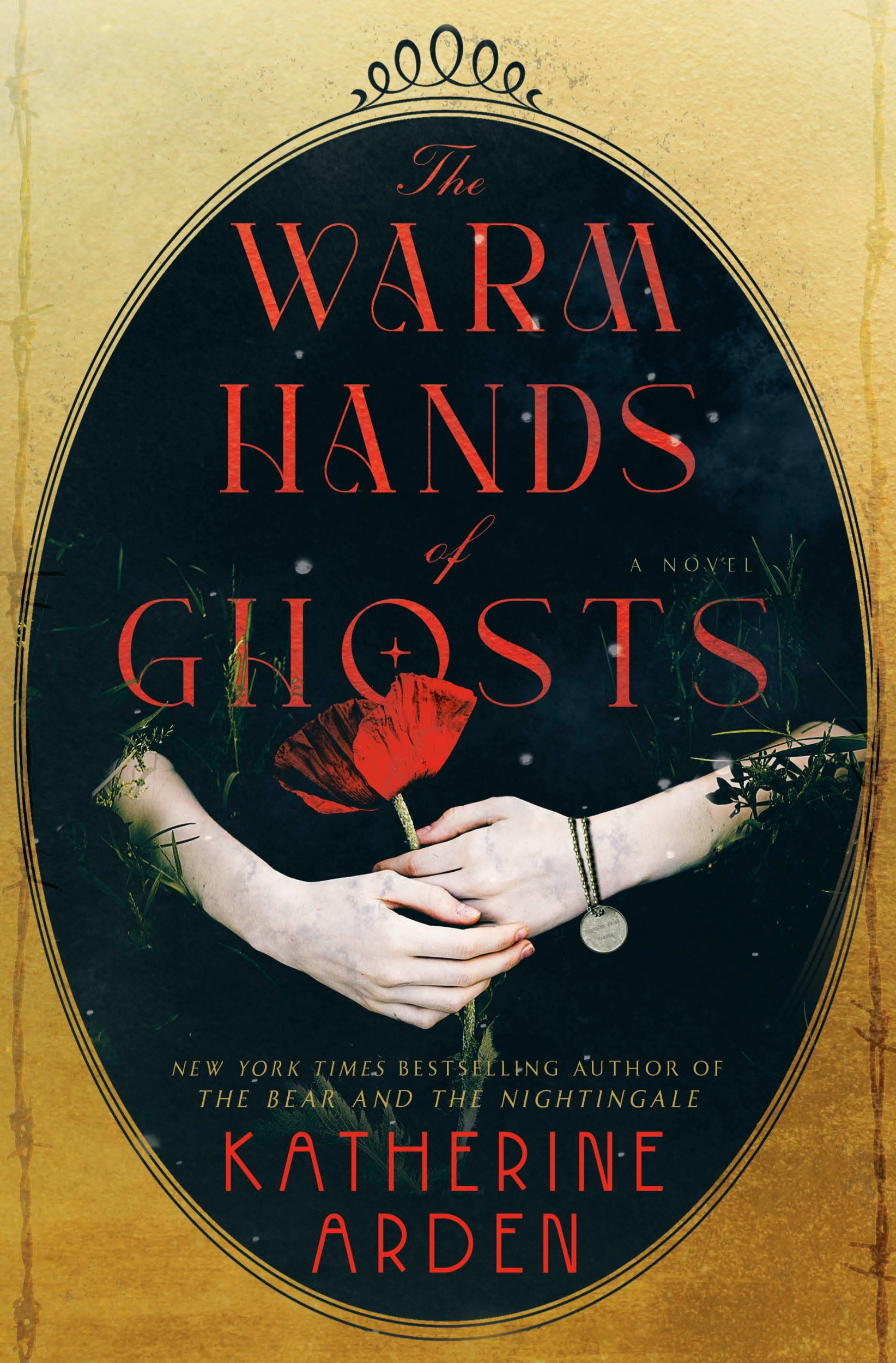 View Book
Fairy tales are sweet on winter nights, nothing more
Praise for Katherine Arden
A striking literary fantasy informed by Arden's deep knowledge of and affection for this time and place. A satisfying conclusion. - KIRKUS REVIEWS read full review
Arden's gorgeous prose entwines political intrigue and feminist themes with magic and folklore to tell a tale both intimate and epic. - PUBLISHERS WEEKLY read full review
Honors and Awards
Amazon | best science fiction and fantasy novel of 2017 The Bear and the Nightingale
Astounding Award (Previously the John W. Campbell Award) for Best New Writer | 2018: 1st year: The Bear and the Nightingale — finalist
Locus Award for Best First Novel | 2018: The Bear and the Nightingale (Del Rey) — first novel — 3rd place
Astounding Award (Previously the John W. Campbell Award) for Best New Writer | 2019: 2nd year: The Bear and the Nightingale — finalist
Hugo Award for Best Series | 2020: Winternight Trilogy (Del Rey; Del Rey UK) — best series — nomination
New York Times | best seller The Winter of the Witch
Goodreads | finalist for both best debut and best fantasy The Bear and the Nightingale
Goodreads | finalist for best fantasy The Girl in the Tower
Goodreads | finalist for best fantasy The Winter of the Witch