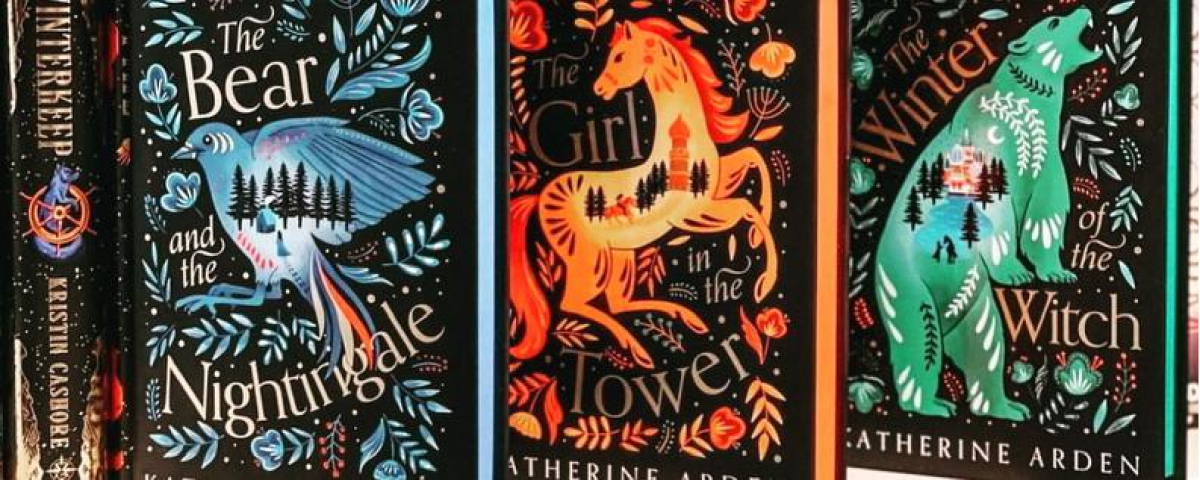 In The News
Discover a collection of news articles featuring author Katherine Arden, offering valuable insights into her writing process, the themes woven into her works, and her significant influence on readers. Explore a range of articles that delve into Arden's literary achievements, her unique narrative style, and the reception of her books.
Century signs Arden's 'powerful' First World War novel
Katherine Arden's "The Warm Hands of Ghosts," a historical fiction novel set during World War I with elements of magical realism, follows siblings Freddie and Laura's extraordinary journey amid war's challenges, memory loss, and enigmatic encounters, slated for release in March 2024.
The Bookseller
Book signing in West Lebanon, NH
Vermont author Katherine Arden opens Barnes and Noble in New Hampshire, signing books from her "Winternight Trilogy" for adults and "Small Spaces" children's horror series,
NBC5
Q & A with Katherine Arden
Katherine Arden concludes her captivating middle-grade horror series "Small Spaces," with a Q and A delving into the intriguing dynamics of fear for young readers, skillfully portraying the lasting impact of characters' traumatic experiences, intricately involving parents in the plot, and masterfully crafting concise yet atmospheric stories that unfold across the changing seasons.
Publishers Weekly
'Small Spaces' author visits New Buffalo Middle School
Author Katherine Arden engages New Buffalo Middle School students, sharing her journey from idea to book creation, inspired by a bus ride's eerie fog, as she discusses her middle-reader series "Small Spaces," highlighting the writing process, character development, and the collaborative efforts that make books come to life, while addressing student questions about book-to-movie adaptations and her future projects, during a presentation funded by a grant from The Pokagon Fund.
Harbor Country News
35 Best Winter Themed Books for Cold Days
Katherine Arden's "The Bear and The Nightingale" shines as a fantasy gem in a list of best winter-themed books, noted for its Russian fairy tale setting and the beloved Winternight trilogy series.
Jules Buono